Morteza "Mori" Hosseini - Chair
Mori Hosseini is the Chairman and CEO of ICI Homes, one of Florida's largest residential homebuilder/developers. Born in Iran, Mr. Hosseini was primarily educated in London, England, where he received a degree in Aeronautical Engineering from Chelsea College of Aeronautical Engineering.
---
Thomas G. Kuntz - Vice Chair
Tom Kuntz retired on December 31, 2013 from SunTrust Banks, Inc., as Corporate Executive Vice President and as President and Chief Executive Officer.
---
David L. Brandon
‌David Brandon is a fourth generation Floridian and 1981 University of Florida graduate from the highly regarded Rinker School of Construction Management.
---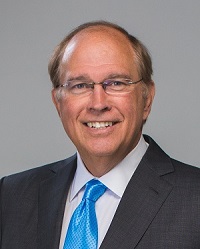 James W. Heavener
James W. Heavener is the CEO of The Heavener Company, through which he holds and manages his interests in education, media production, internet services, real estate franchising, publishing, banks and information technology.
---
Leonard H. Johnson
Leonard H. "Len" Johnson practices law with the firm of Buchanan Ingersoll & Rooney PC in Tampa. He has maintained a real estate, business, banking, and land use and development law practice in the Tampa Bay area for well over three decades.
---
Michael Murphy
Michael Murphy was born in Orlando, Florida and later moved to Fairfax Station, Virginia where he now attends the University of Florida as an out of state student. Before serving as Student Body President, Michael represented all 50,000 students as the Senate President. Michael is a brother of Alpha Tau Omega, a Reitz Scholar, and is a leader in Dance Marathon. As Student Body President, Michael looks forward to advocating for fellow gators and making an impact at the University of Florida.
Ex-Officio - Student Body President - Term expires 04/25/20
---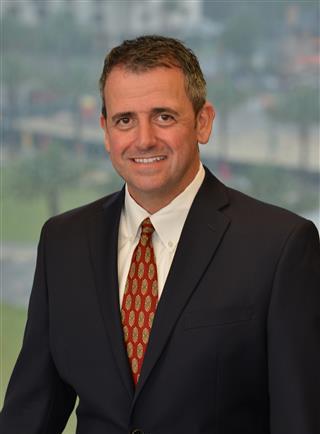 Daniel T. O'Keefe
Daniel O'Keefe is the co-managing partner of the Orlando office of Shutts & Bowen LLP, where he is a member and a former Practice Group Leader of the firm's Real Estate Practice Group.
---
Rahul Patel
Rahul Patel was born in London, England and lived there for 13 years before immigrating to the United States with his family. Mr. Patel and his wife Swati, a University of Florida alumna, live in Atlanta, Georgia with their two children – Anyssa and Selena.
---
Marsha D. Powers
Marsha D. Powers recently retired from Tenet Healthcare Corporation where she served as the company's Chief Strategy Officer. She previously served as the CEO of Tenet's Eastern Division, Coastal Region.
---
Jason J. Rosenberg
Jason J. Rosenberg, MD, FACS is a Reconstructive Microsurgeon specializing in breast cancer reconstruction. He is a partner and shareholder at The Orthopaedic Institute (TOI), a multi-specialty medical practice with offices in Gainesville, Ocala, Lake City and Alachua.
---
Robert G. Stern
Robert G. Stern is a partner in the Tampa and St. Petersburg law firm of Trenam, Kemker. He specializes in sophisticated commercial real estate transactions, banking and business law, and represents lenders, owners and developers in various acquisitions, development, leasing, and lending matters.
---
Katherine Vogel Anderson
Dr. Vogel Anderson earned her bachelor's degree in Biochemistry at Florida State University in 1999, and her Doctorate of Pharmacy degree at the University of Florida College of Pharmacy in 2003. After completing a primary care pharmacy residency in 2004, Dr. Vogel Anderson worked as a clinical pharmacy specialist at the Malcom Randall Veterans Affairs Medical Center in Gainesville, Florida.
---
Anita G. Zucker
Zucker earned a B.A. in education from the University of Florida and a Master's of Education from the University of North Florida and holds Honorary Doctorate degrees from Medical University of South Carolina, Clemson University, The Citadel, College of Charleston, the University of South Carolina and Yeshiva University.
---